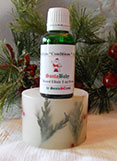 Santa
Baby
A fresh dry powdery fragrance to calm and sooth. This fragrance brings to mind warm skin and hugs with a hint of lavender. This scent can help lull small ones to sleep and instill a sense of safety and security.
1 oz. bottle $18.00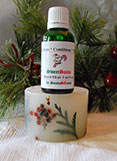 Sweet
Santa
Freshens the spirit and invigorates the mind. The scent will have you remembering the holidays all year long with a twinkle in your eye. This fragrance will have children holding out their hands in anticipation of a candy cane!
1 oz. bottle $18.00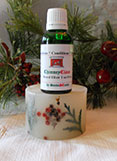 Chimney
Claus
Smoky warm crackling firewood. Special customer requested fragrance to use on Christmas Eve. Santa does come down the chimney after all!
1 oz. bottle $18.00